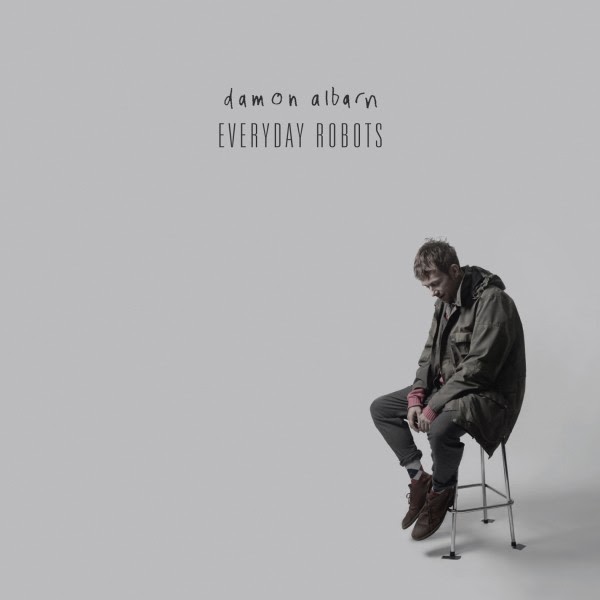 Damon Albarn
tenía en marcha su primer proyecto en solitario que, por fin, ve la luz para deleite de seguidores. Ahora,
publica su primer disco en solitario
Everyday Robots
y ha sido aclamado por toda la crítica nacional e internacional, con colaboraciones tan estelares como la de Brian Eno en el tema
Heavy Seas Of Love
.
Grabado durante el pasado año en el estudio londinense del artista,
Everyday Robots
ha sido producido por Richard Russell de XL Records, con quien Damon ya colaboró anteriormente en la producción de
The Bravest Man In The Universe
de Bobby Womack.
Everyday Robots
cuenta además con las colaboraciones especiales de Brian Eno y Natasha Khan (Bat For Lashes).
Contiene 12 canciones, que invitan al oyente a introducirse en el genuino mundo de
Damon Albarn
. El contenido de los temas es más directo y personal que nunca, inspirado en las experiencias del propio artista desde su infancia hasta hoy, haciendo referencia a las características de la vida moderna, videojuegos, teléfonos móviles y naturaleza versus tecnología. Es sin duda el trabajo más autobiográfico desde que comenzara su aventura musical, una carrera que inició con Blur y ha continuado con Gorillaz, The Good, The Bad & The Queen, Mali Music, Monkey: Journey To The West, Dr. Dree y Africa Express.
El listado de temas que componen
Everyday Robots
es:
10. Photographs (You Are Taking Now)
11. The History Of A Cheating Heart
Y este es el vídeo oficial de Everyday robots...A ver qué te parece.